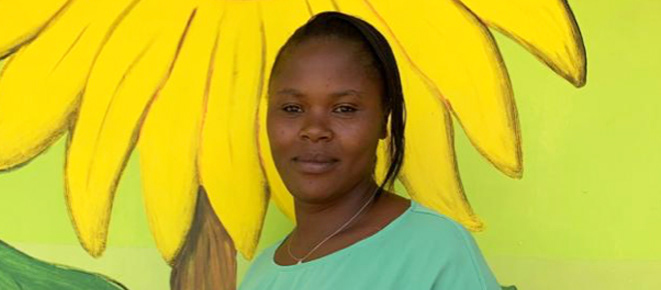 ROSE WANJIRU NDEGWA

is my name but I go by Teacher Rose at the school. I am the Head teacher at the Baobab Kindergarten. I started working here in Feb 2008, where I had 25 children in a very tiny room, which we called the cowshed. I am 31 Years old and
have two children – Claire and Ramsey.
I live with my partner Brian close to the scool. It has been and still is an amazing experience of having these children come to us for three years and leave us being very confident, clever and healthier than they were. I am and will be forever thankful to the trustees, the sponsors and donors and everyone else who helps keep this awesome place going.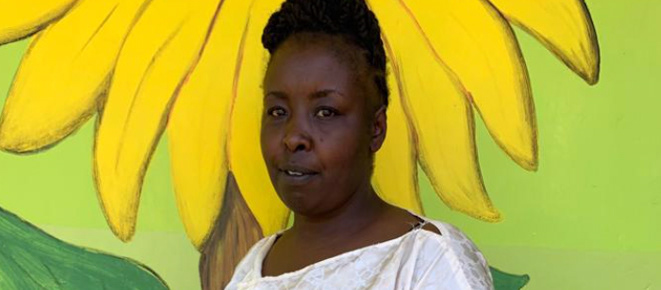 My name is

CHIRSTINE WANJIRU GATHUMBI

and I am 40 years old. I am a KHA trained kindergarten teacher and I have been working in the Baobab Kindergarten for the last 3 years - this is my fourth. I am a single mum of two girls - Grace - who is 18 years old and Adhwa, who is 2 years old. I was born and raised in a middle class Christian family here in Kiambu.​​​​​​​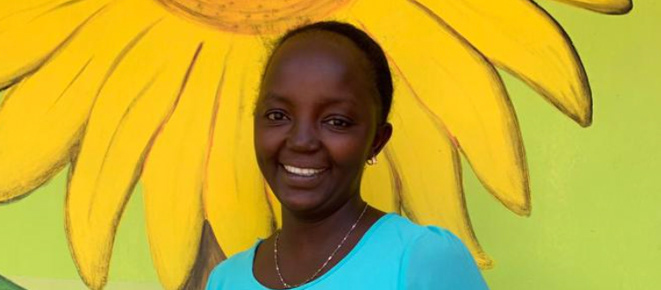 My name is

HANNAH NJANGO GITHIRE

but the children call me Teacher Ann. I am 35 years old and a teacher by profession with a Diploma in Early Childhood Education. I love working with children and have been working in the Baobab Kindergarten since March 2017 - so two years now. I am married to Dedan and we are blessed with two children - Kingsley (4yrs) and Zissel (2yrs). My husband is a music teacher.​​​​​​​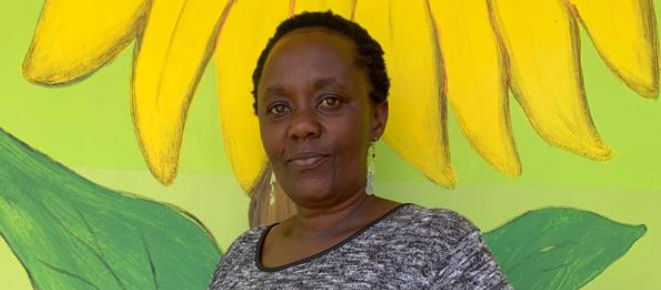 My name is

HANNAH NDUTA KIMAN

. I am a single mum of one young man, James, who is 20 years old. I have trained in Early Childhood and have worked with children for over 20 yrs. I joined the Baobab Kindergarten in Sep 2018 as a volunteer. I have also worked internationally, in the UK, Switzerland and other parts of Africa. I was born in Wangige and this is still my residence now.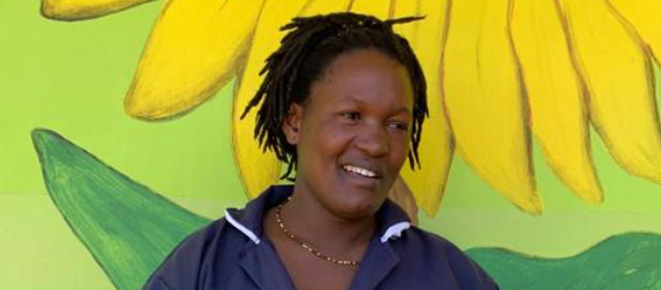 DAMARIS WAMBUI NJOROGE

works as a cook and a cleaner in our school, where she joined in Feb 2009. She is ever committed to her work and she volunteers to help wherever she can. She also does food shopping for the school and has never complained of bringing every day's milk. She is humble and the children find her very easy to talk to. She is married and, has a 16 year old daughter and gave birth to her second child in 2019
.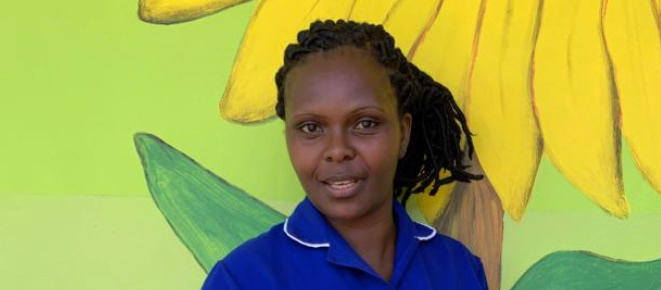 MARY WANGUI MWANGI

works as a cook and a cleaner in The Baobab Kindergarten. She started with us at the cowshed in May 2008. She is very hard working and works very well with everyone. She is married and has four children: Vanessa (10 years), Vivian (7 years),  and twins Neema and Imani (3 years). Vanessa and Vivian schooled with us at the kindergarten levels and now they are doing very well in primary school.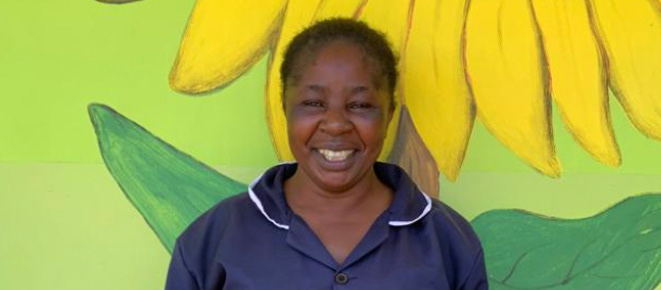 IRENE WAITHIRA WAMBU

also works as a cook and a cleaner. She joined the school in Sep 2013. She is hard working and does her work very well. She is a single mum of one, Bianca, who is 10 yrs old and used to school with us in Kindergarten and now she is excelling in her primary education.
JANE WYATT
trained as a nurse at Hammersmith Hospital, London and have been a proprietor of a Nursing Home in Sussex for 35 years. During my time in Nairobi I worked as a volunteer in the Kenyatta Hospital.  I have since helped children with education and health needs and founded the Baobab School in the year 2000 which started in a cow shed.  I am very passionate and committed to helping children improve their lives.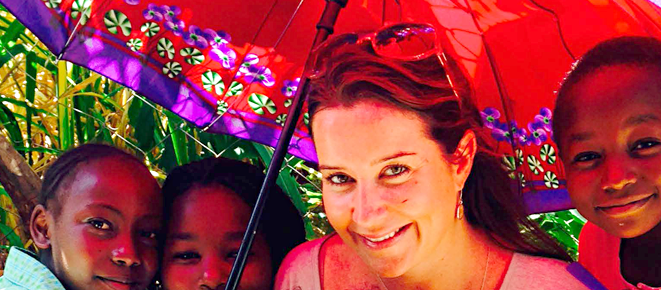 LUCY WYATT
went to University in Switzerland and gained a degree in Hotel Management.  After working in hotels across the globe I decided to return to the UK and specialise in Catering and Events.  My career took me to many places but my heart lies in Kenya. I have been involved with the charity and supporting the school from the beginning.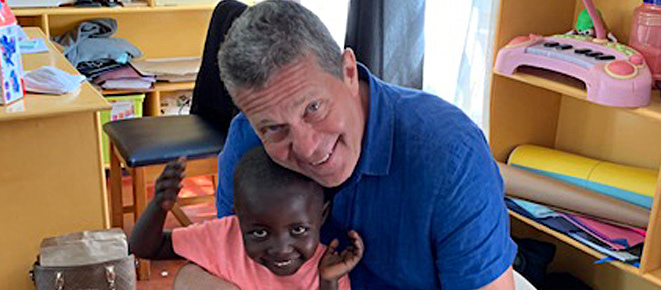 JIM MASON
is based in London where I work in the sporting sector, designing and building hospitality facilities for major events.
Having met Lucy in 2014, I was instantly inspired by the fabulous work that she and Jane had been doing in Kenya.
I have now been involved in the charity and school since 2015 and became a trustee in early 2018. It is truly inspiring and extremely rewarding to see the difference that can be made to the lives of these vulnerable children and their families.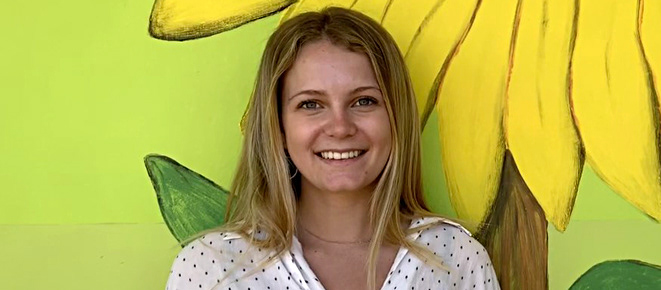 AVA MASON DECLERCQ
having been educated in London, I first experienced the Baobab Kindergarten in 2017, helping out at the school during my gap year. I was lucky enough to be asked to be a trustee in April 2018 and have the privilege of looking after the social media element of the charity. Multiple visits to Africa have inspired me to help in some way. Addressing inequalities and opportunities for children.